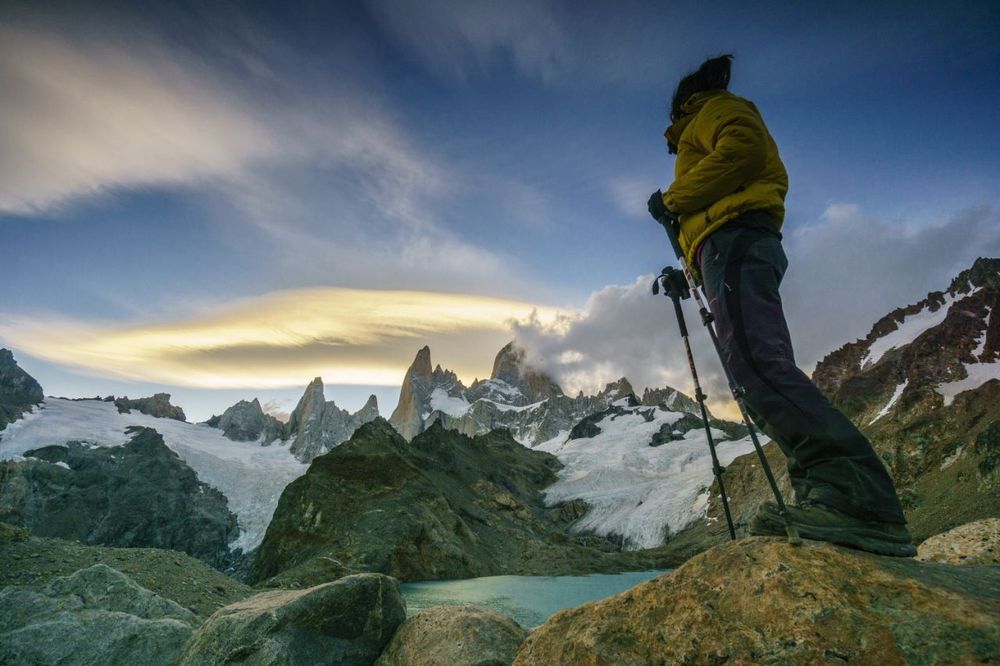 El Chaltén
The capital of trekking
Home
Destination
El Chaltén
Overview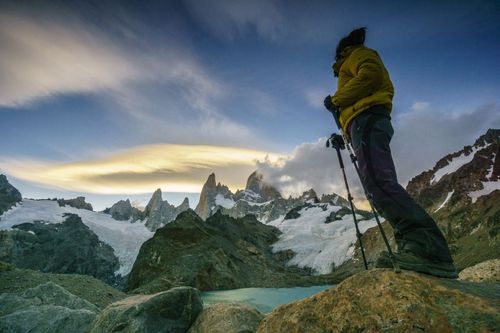 Overview
El Chaltén is located in the southern Andes, within the Los Glaciares National Park (Province of Santa Cruz), in a valley where the rivers De las Vueltas and Fitz Roy meet. Cerro Chaltén or Fitz Roy is the predominant figure in the landscape.
It is known worldwide as the Argentine Capital of Trekking for its multiple options for mountain sports in a natural setting without equal.
The infrastructure of services is very varied and in continuous growth. To sleep there are many accommodation options, being the hostels, some hotels, cabins and apartments the most popular. According to your needs you will also find camping sites, mountain huts, hotels and hostels. The local cuisine offers regional flavors and international cuisine in its restaurants, pizzerias, bars and tea houses.
Visit Patagonia offers excursions to El Chalten from Calafate and for those who have doubts on how to get to El Chalten, we provide daily and private transfers services from El Calafate.
Meaning of Chaltén: Its name is due to the mythical mountain that stands out from the rest of the peaks that surround it. Chaltén is a term of the Aonikenk language with which the ancient Tehuelches named this mountain they considered sacred. Its meaning is smoky mountain, because that is the impression it gives when the clouds are encolumnan with the wind at its top.