El Calafate
Glaciers Land!
Home
Destination
El Calafate
Overview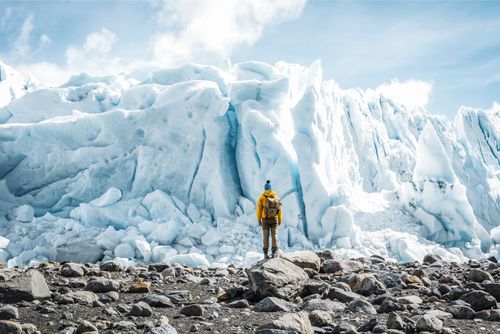 Overview
Lying on the southern margin of Lake Argentino, El Calafate enjoys a good climate. Lake water raises the average temperature, while the gentle slopes to the south work as a natural protection. That geographical location determines a benign climate. In this small city, only 300 millimeters of annual precipitation is recorded, much of it in the form of snow, which ensures a large number of days with clear skies, without clouds.
At 200 meters above sea level, the cold is not intense and the temperature is pleasant, especially in summer. In general, the mornings and the sunsets are very calm, but at some time of the day the presence of the Patagonian wind is felt, especially between November and February.
How to get to El Calafate? The road distance between Buenos Aires and Calafate is 2,761 kilometers on the shortest route (largely along National Route 3 and a long stretch at the end on National Route 40). Those who wish can do so by car if the route is diagrammed with a walk for example, diverting to Mendoza and crossing the mythical Route 40. While it will not stop having tiring stretches, it will be much more interesting in terms of landscapes. Also, it would be necessary to add stops, so that the trip along route 40 would have to be organized as an adventure in itself of several days.
The airlines that operate at El Calafate International Airport are: JetSmart, FlyBondi, Aerolíneas Argentinas (the one with the most flights) and LADE (connecting Buenos Aires with many of the Patagonian cities).
On our website you can find the best excursions to make in El Calafate and photos that illustrate the beauty of this destination.